PRC-Saltillo Response To COVID-19
DATE UPDATED: 4/10/2020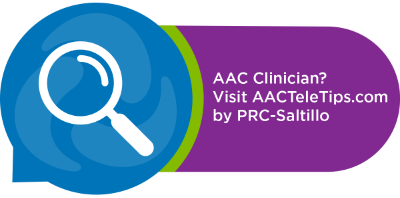 During the current COVID-19 health concerns, PRC-Saltillo is working to ensure minimal disruptions to our business while putting the safety and well-being of our customers, employees and community as our highest priority. Please see below for specific information:
Learning at Home
Language Lab
In an effort to offer you a quick and easy tool to engage children at home during this time, PRC-Saltillo is temporarily offering a FREE 2-month subscription to the AAC Language Lab!
Plus, don't miss daily AAC Language Lab activities posted on the PRC and Saltillo Facebook pages followed by a Facebook Live with Jane Odom at 1 p.m. ET in the AAC Language Lab Facebook Group, with special Lab Tours on Fridays.
Realize Language
Realize Language is now available to try FREE for 2 months!
Realize Language, our online data tracking service, gives parents and professionals powerful ways to monitor, measure, and maximize a child's use of a speech device.
Cleaning & Disinfecting
Please be assured that for equipment/ devices that are shipped out from any PRC-Saltillo facility, we follow the strictest protocol for cleaning and disinfecting. Please visit https://bit.ly/38PC4Xo for more information about how you can ensure you're keeping your equipment clean and disinfected.
---